Day summary:
5.5 hours (Kev time)
8.5 miles
gain 1617 m, lose 459 m
But remember that we didn't walk all of this.
The rides on the front and back end of today made it a good test of Barry's feet and allowed us to ease back into hiking, helping us to decide that we really could finish the trip as planned.  After Riedmatten, I had told Barry that I would be okay if we never hiked another day in Switzerland.  I'm glad that we did – it was much easier after that day, and we still feel a great sense of accomplishment from completing the journey.
Here is the journal entry for today:
Today was a pretty easy day.  We had a great breakfast at Hotel Alpina – they even had a cool set-up for making soft-boiled eggs.
We took the bus up to the Barrage de Moiry – then it was a fairly quick walk up to the Col de Sorebois – that is the top of the ski area in Zinal.  We walked down amidst cows and sheep in the ski runs, under lifts and around to make our way down to the telepherique.  It was running once an hour, so we had to wait a bit for it.  While we were waiting, Alistair and Mike (our British friends) came down the mountainside!  They had not been able to stay at the Cabane de Barrage and had to hike another 2 hours up and east to Cabane des Becs de Besson – at 3000 m!  Sounds like a horrible evening, and both breakfast and supper were minimal.  They must have hiked super-fast this morning (the only people we met who could meet or beat Kev time) – when I think about how much ground they covered compared to us today.  We waved at them on the way down – us on the tram, them scurrying down the ski slopes.
We are staying at Hotel Pointe de Zinal- it is very comfortable, with a bright room and a view of the street.  It also has a little balcony (a much appreciated clothes-drying spot).  We booked this hotel on the Internet using Coeur du Valais, but I think we wouldn't have had any trouble finding a place to stay.  Because it is a ski resort there are lots of hotels and dortoirs.
Barry took a nap; I went down to get postcards and ran into Alistair and Mike again and we chatted for awhile.  It has been fun to talk with them because Alistair is also a physical therapist, so we can compare and talk "shop."  We're planning to meet for a beer at 4:30 and share maps and books (Mike has an older Cicerone guide that doesn't describe a newer cabane that they want to hike to beyond the Hotel Weisshorn).
Barry's feet are much better, we'll likely get back on track and make our way to Gruben tomorrow.
————————————————————————————
Barrage du Moiry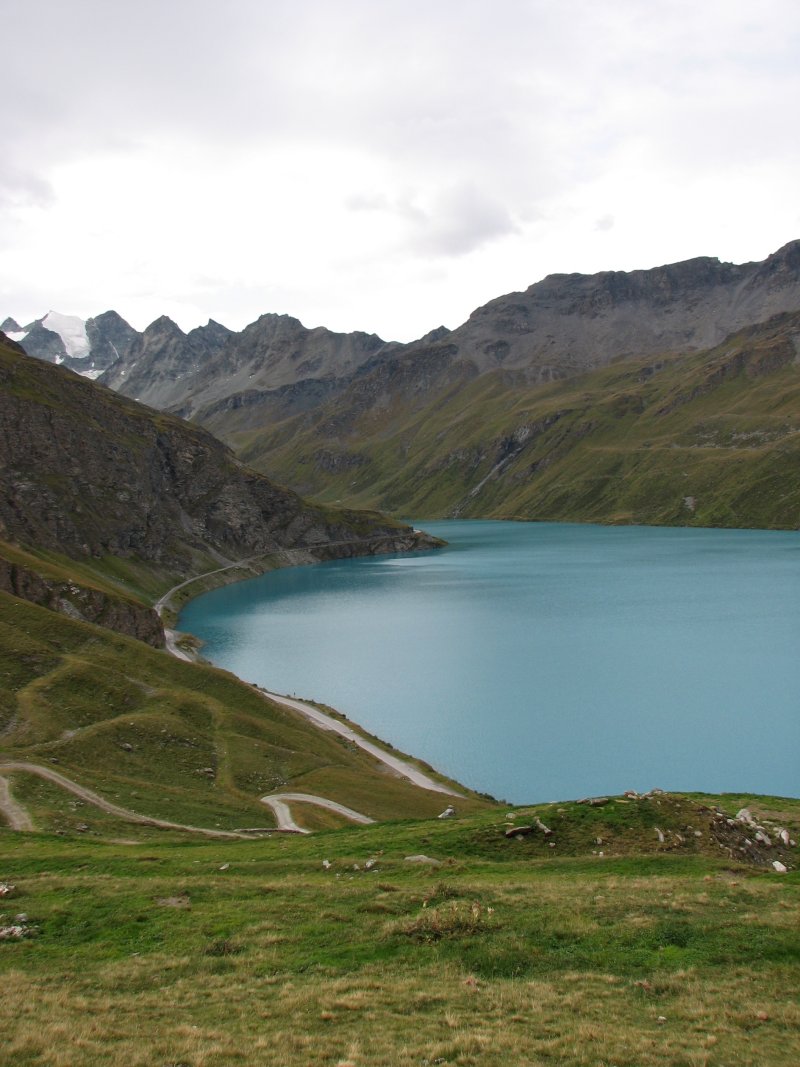 We took recursive photos while on Col de Sorebois!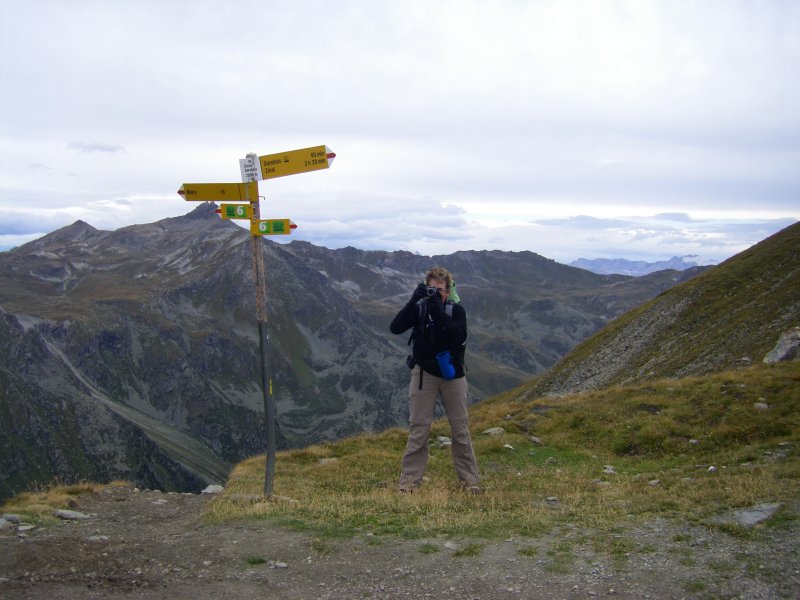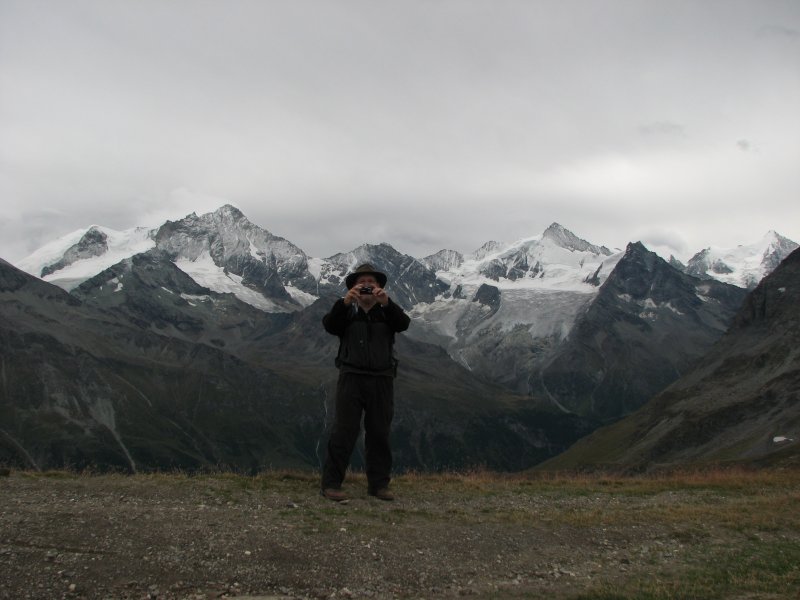 Kev claims the views keep getting better as you descend into the valley – he is right!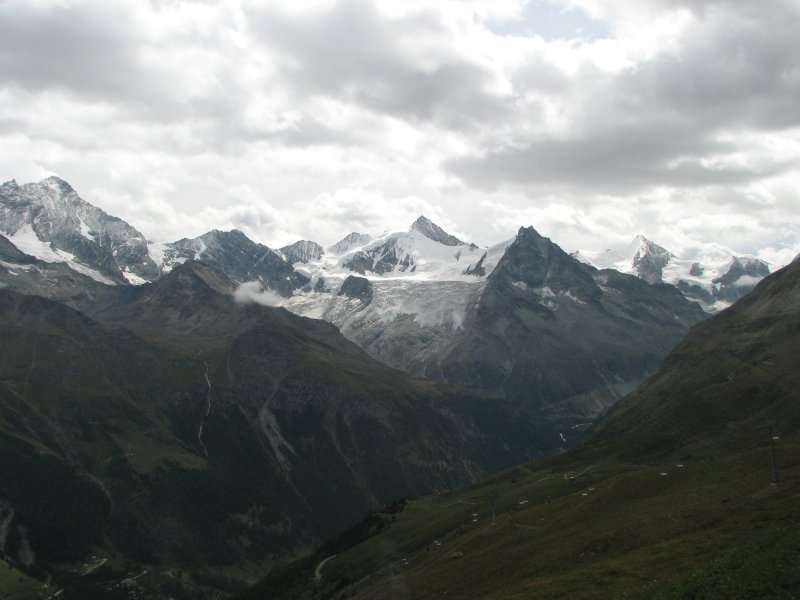 Our hotel in Zinal